Originally posted on 2/20/2015 by the Denver Business Journal:
Engineering Firms Share Their Favorite Projects
BY SAM KLOMHAUS, sklomhaus@bizjournals.com, 303-803-9235, @SamKlomhaus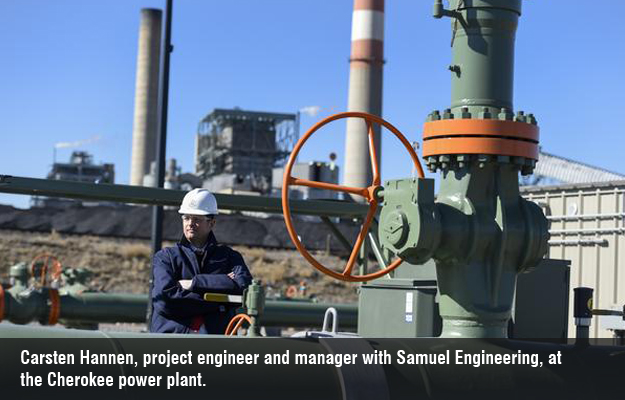 CHEROKEE NATURAL GAS SUPPLY
Company Name: Samuel Engineering, Inc.
Project Leader: Carston Hannen
Location: Commerce City
In 2010, the Clean Air-Clean Jobs Act was signed into law in Colorado.  The law required Colorado public utilities to cut down their emissions.  For Xcel-Energy, that meant an overhaul of its Cherokee coal-fired power plant.
Josh Maida, manager of project development for Samuel Engineering, Inc., which worked on the project, said helping bring the plant within the bounds of the Clean Air-Clean Jobs Act was one of the most fulfilling jobs the firm did recently.
By handling both the engineering and construction, Samuel worked on all aspects of the project, which allowed the firm "to utilize all of our engineering disciplines," said Maida.
For Maida, the biggest challenge was complying with the extensive regulations that come with working with a public utility such as Xcel. "There are a lot of standards, rightly so, that they have to live up to," he said.
Maida said he was just glad Samuel was able to provide solutions to Xcel's problems.
Despite the large scale, the project was completed on time and on budget, Maida said.
"We didn't want to cause any rate increases," joked Maida.
Link to original article: http://www.bizjournals.com/denver/print-edition/2015/02/20/behind-the-listdenver-area-engineering-firms-share.html